An opportunity for young people to secure safe and sustainable futures
Ten Foundation
Ten Foundation was founded in 1997 by Robi Valkhoff and her team to celebrate the 10th anniversary of CAOS, Conference Organisers. Instead of gifts they asked for donations allowing them to start the foundation. In the past 20 years the foundation managed to initiate, support and complete a large number of projects.
The foundation's first project was the start and completion of a children's orphanage in Karoi, Zimbabwe. To this day, the foundation still supports this home but has also broadened its ambition: That is, to initiate and support projects that enable young adults to have a solid and stable future by focusing on health, education, social interaction and being valuable members of society, for example through the development of job opportunities.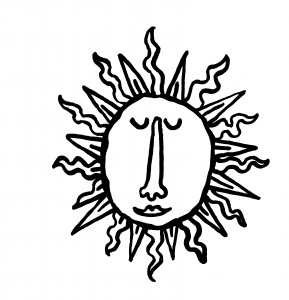 RSIN nummer: 8109.13.343

Address
WG Plein 475
1054 SH Amsterdam
Phone number: 020 589 32 32
E-mail: ten-foundation@caos.nl
Objective
Offering young people the possibility of a sustainable and solid future
Ten Foundation initiates and supports projects for young people and helps them to build a solid and sustainable future. The focus in this process is on health, education and social interaction. Furthermore, the goal is to guide these youngsters in becoming a valuable part of society, for example by creating job opportunities.

Headlines policy plan
Continuing the guidance for children from Karoi. Research of new possibilities to continue the cooperation with these children, in order to let them grow.
Board of directors
Mrs. Robi Valkhoff
Mrs. Muk Swart
Mrs. Vera Visser

Remuneration policy
Board members do not receive remuneration.

Up-to-date report of activities carried out
In 2018, we were forced to make a standstill because of the political unrest. We have guided a couple of children on their path to further independency, together with Philip Bohwasi. During that search we met Valentine Magutsa, who is a renowned and appreciated artist in Zimbabwe. Together with Valentine we want to research the possibility of starting a new project this year (2019).